Speaker Benjamin J.F. Cruz
---
Please click here to view our new website.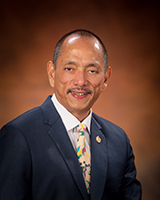 Hafa adai! Welcome to the Guam Legislature Archives. Since its creation in 2008, our website has provided the People of Guam with the opportunity to stay connected with the work we do here.
As you browse, you will notice a variety of tabs giving you access to government archival information and the operations of this body.
We believe that an effective citizenry is well-informed and engaged in every step of the legislative process. That is why, here, you can live stream Public Hearings and sessions, receive up-to-date information on legislation, review all documents transmitted to the Speaker's Office, and easily contact any of your Senators.
As we continue to strive for openness, transparency, and accountability, we want to ensure that your voice is heard. All comments, inquiries, suggestions and feedback are not only welcome, but valued. With your help, this Legislature will serve as a proud voice to the People of Guam.
Thank you for visiting.
---